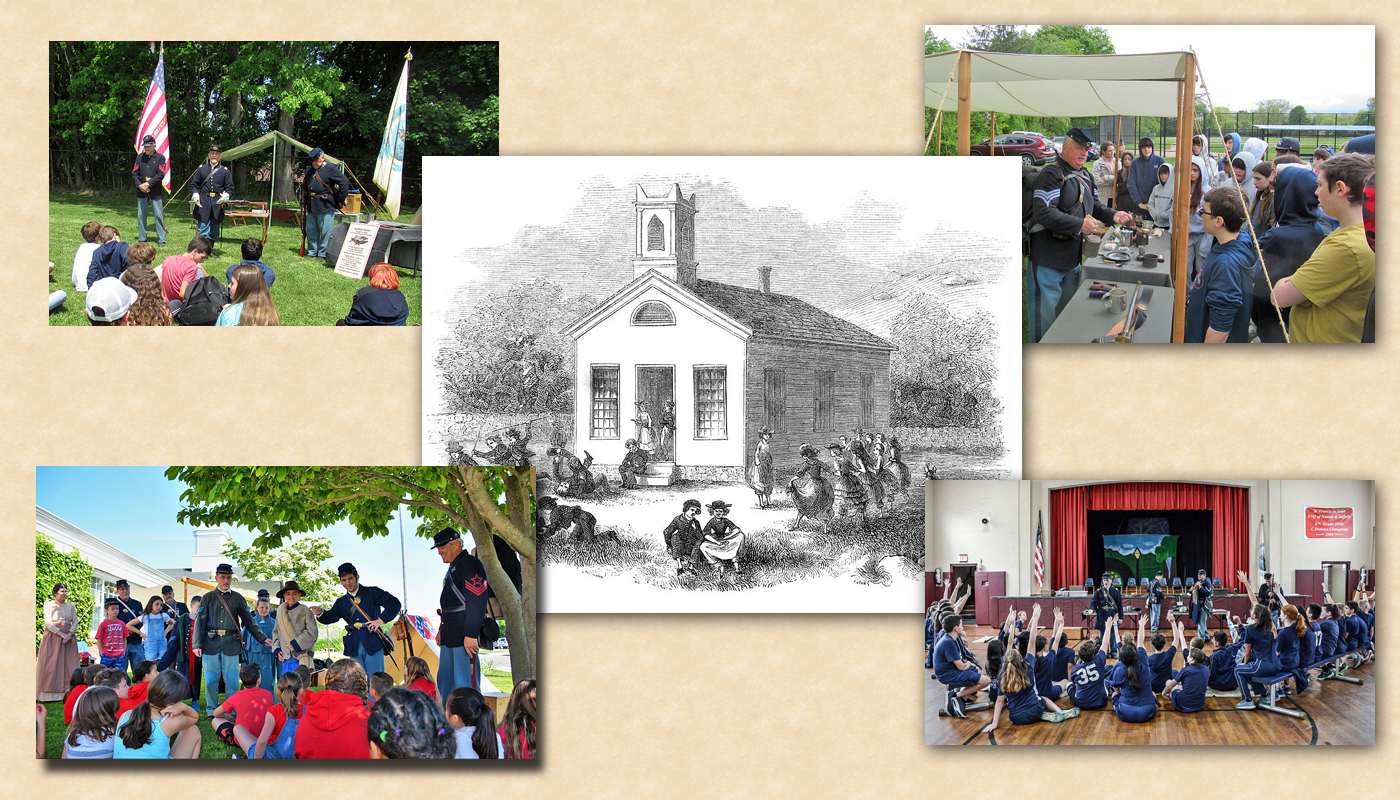 EDUCATIONAL PROGRAMS
The purpose for which such corporation is formed is to research, preserve, and disseminate the history of Company K of the 67th New York Volunteers and the part it served in the American Civil War, including the social heritage of its men and their families on Long Island, for the benefit and education of the general public...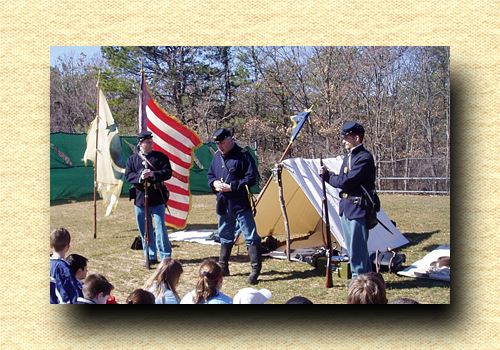 Those words are spelled out on our Certificate of Incorporation issued by the New York State Board of Regents and as such our organization takes great pride in aggressively teaching the Civil War era in American history to the public.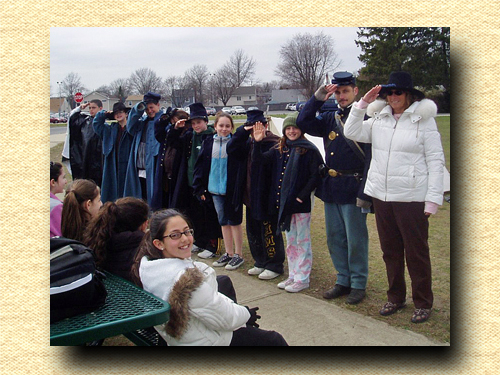 There are few venues better for transferring this knowledge than by visiting schools and libraries where children and the general public can learn more through interaction than from simply reading a text book. We teach all different aspects of life as a soldier including their uniform, their diet, medical treatment when wounded, and, of course, the weaponry.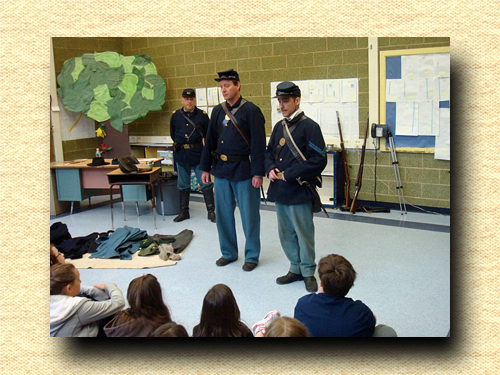 At schools instead of simply lecturing we get the students involved and we leave plenty of time for them to ask questions. Since our start, we have made school programs a key part of our season schedule and we have been invited back year after year to perform at schools such as Accompsett Middle School (Smithtown), Island Trees Memorial Middle School (Levittown), Nassakeag Elementary (East Setauket), and William S. Covert Elementary (Rockville Centre).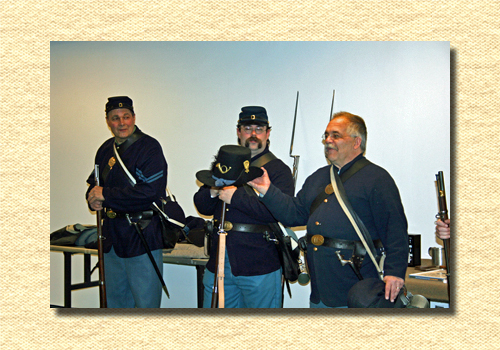 For library programs we can tailor our program for all ages as the circumstances require. We have conducted two hour programs indoors in the evening and all day affairs outdoors on library premises, sometimes including fellow regiments from the Union Cavalry and Confederate Infantry.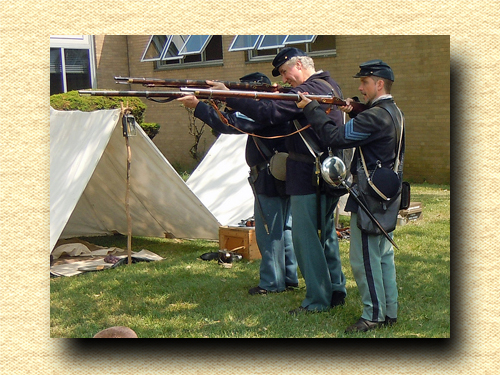 Weather is no deterrent. We can perform indoors as well as outside. Our rates are reasonable and we are a non-profit corporation, chartered under the New York State Board of Regents. We are also fully insured and recognized as a public charity under 501c3 of the IRS code. Much of what we earn is donated for the preservation of battlefields and other historical sites.

For more information please e-mail us and check out our Photo Album for a better look at our Educational Programs