REGIMENTAL MUSTER ROLL
Today's 67th New York
One of the main duties of a re-enactor in the New 67th NY is to adopt the name and persona of a soldier in the Original 67th NY. Every Civil War regiment had an attendance sheet called a 'muster roll' recording the status of a soldier, whether present, missing, on sick leave, or killed in action. These muster rolls were taken at periodic intervals through the War's duration, chronicling the toll of battle, displaying graphically how the ranks were depleted through sickness, death, or desertion. Thankfully, the original muster rolls for our regiment survived the passage of time and have fallen into our hands (or at least the copies) so that we might know the original men on a first name basis. Together with paperwork provided by the National Archives in Washington, such as pension records, we're able to build a profile of the soldier we strive to emulate.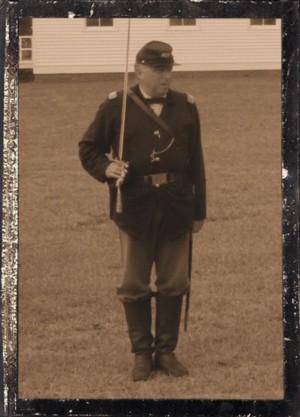 Major
Lewis Peck
real name
Joe Bilardello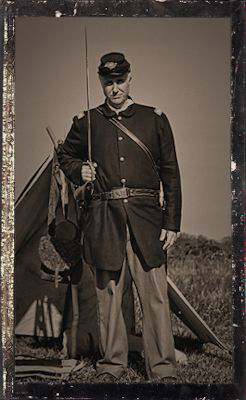 Captain
(President)
George W. Stillwell
real name
Tom Demaria
Lieutenant
(Secretary)
William Kent
real name
Max Kenny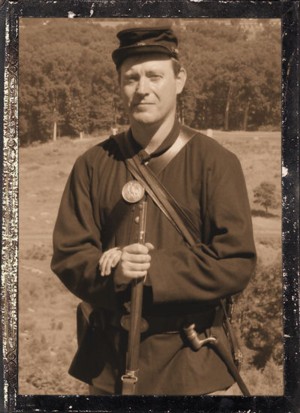 First Sergeant
Robert Moyer
real name
Jeff Speight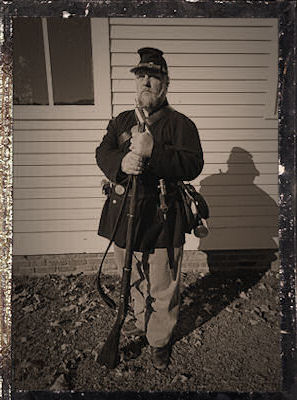 Second Sergeant
Andrew Kane
real name
Mike Boyle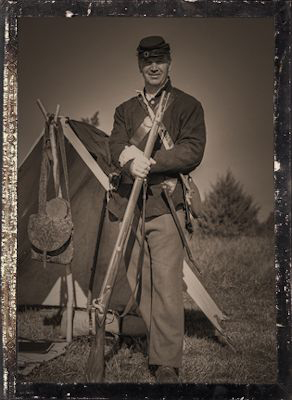 Corporal
Timothy Magee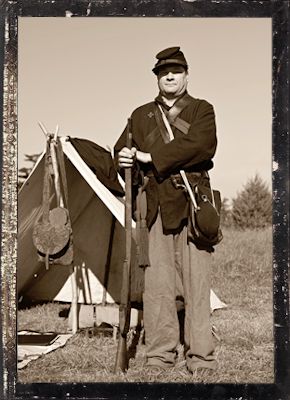 Corporal
Sylvester Kane
real name
Ken Boyle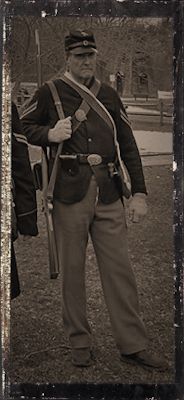 Corporal
Cornelius Regan
real name
Ron Ottone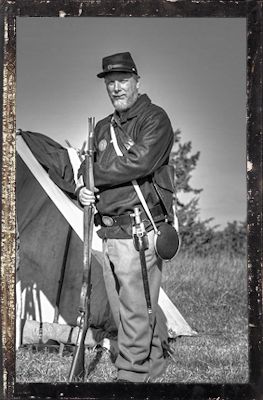 Corporal
(Vice President)
Jacob Coleman
real name
Richard Coleman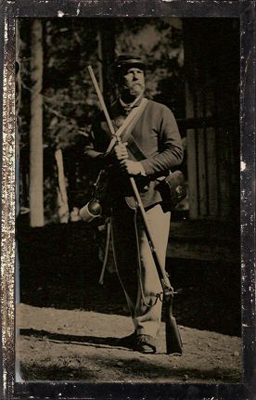 Quartermaster Sergeant
Thomas Badamo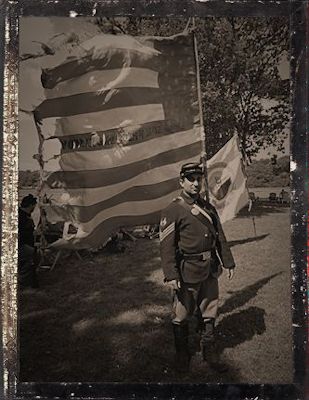 Color Sergeant
Dan Blander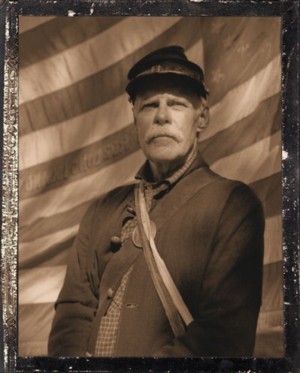 Private
John Purcell
real name
Dennis Phelps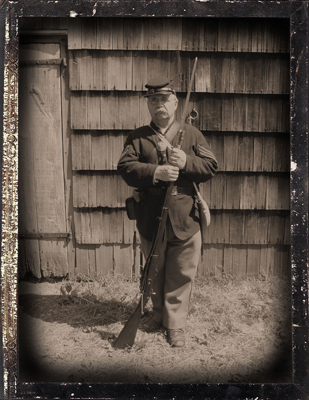 Private
George Farr
real name
Charlie Mammarella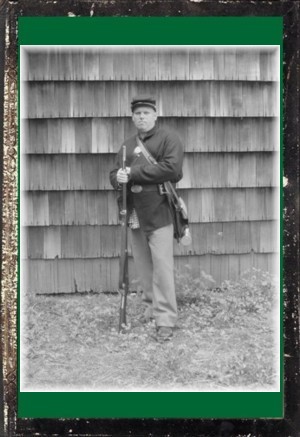 Private
Samuel Jamieson
real name
David Brink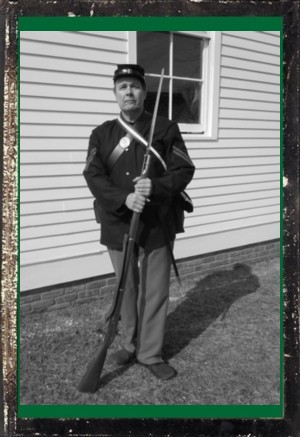 Private
Charles Armstrong
real name
David Courtenay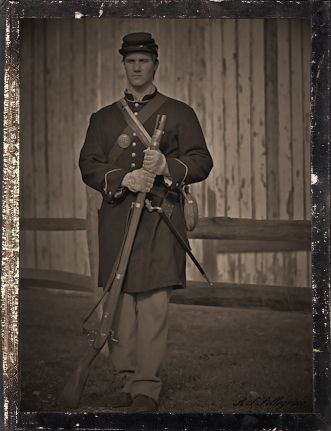 Private
James H. Stillwell
real name
Will Demaria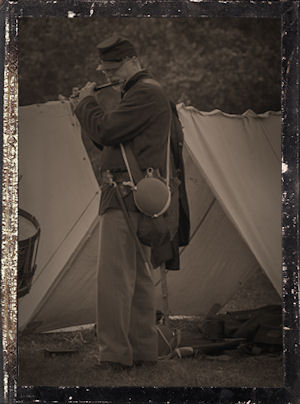 Private
Charles Deigan
real name
Bob Alonso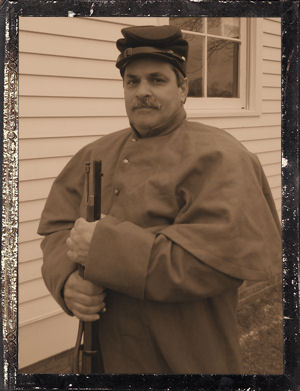 Private
James Farr
real name
Joe Forgione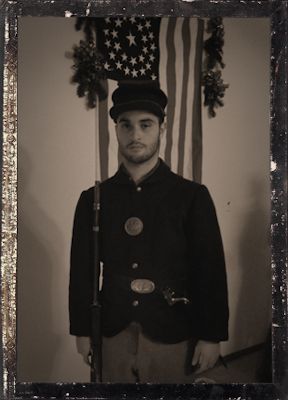 Private
George Winks
real name
Peter Forgione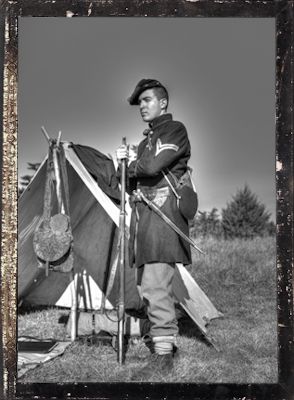 Private
William S. Capach
real name
Michael Laurino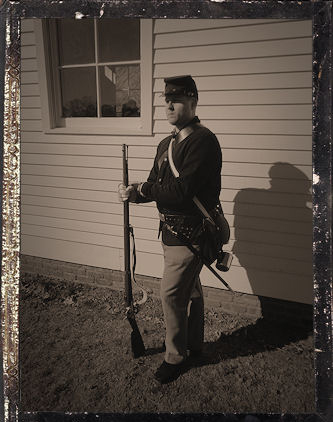 Private
Brad Jennings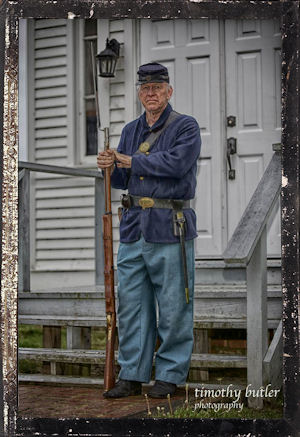 Private
Charles Dubet
real name
Bill Hague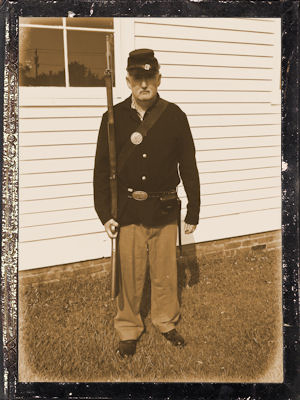 Provost
Brian Bennett
Private
(Treasurer)
Joseph Centliore
real name
Joseph Fanuele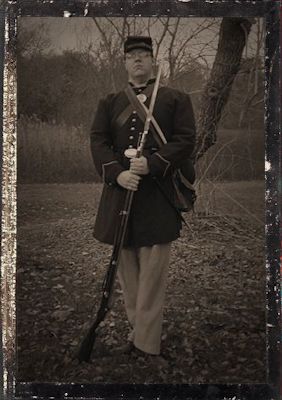 Private
(Historian)
Justin Parker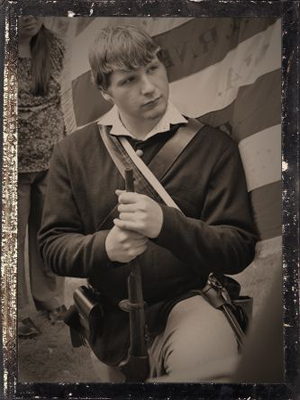 Private
Sean Luchsinger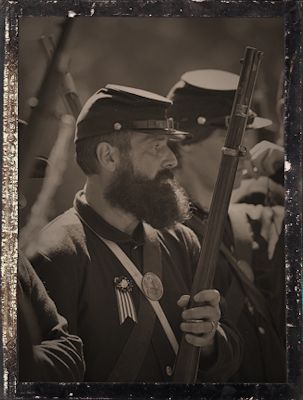 Private / Commissary
John Roarty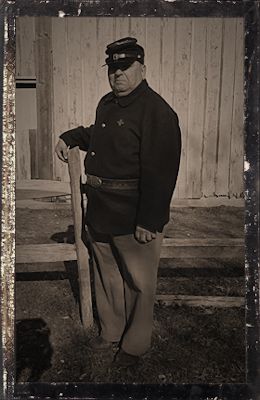 Private
Graham Sherret
real name
Robert Zubiller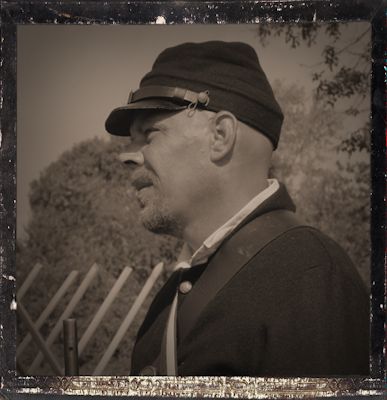 Private
Eric Seeman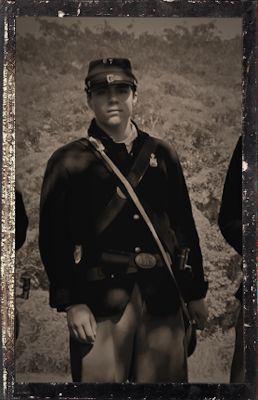 Private
Michael Clemente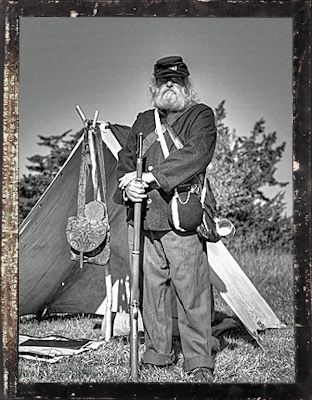 Private
Joseph McGowan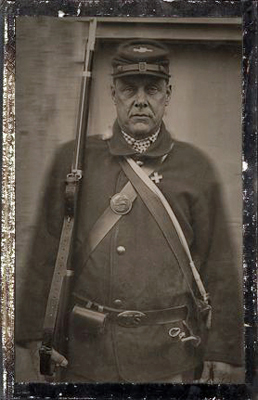 Private
David Dilse Smith
real name
Robert Pellegrino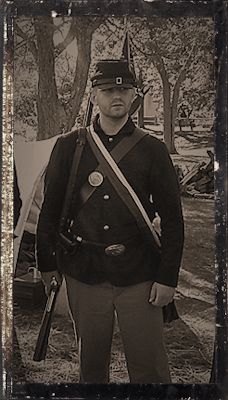 Private
Joseph Tilesio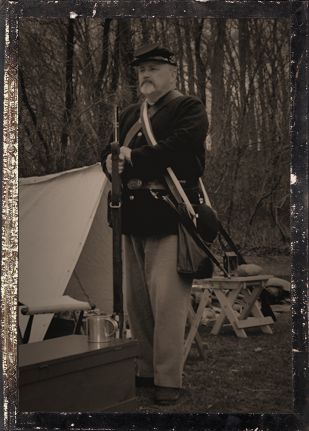 Private
Robert McKay
real name
Scott McKendrick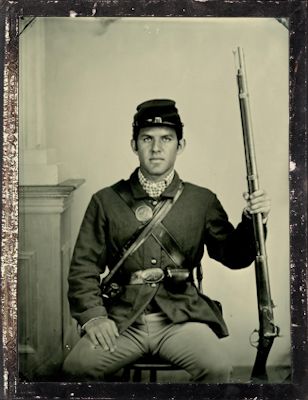 Private
Charles Dalrymple
real name
Joe Corrado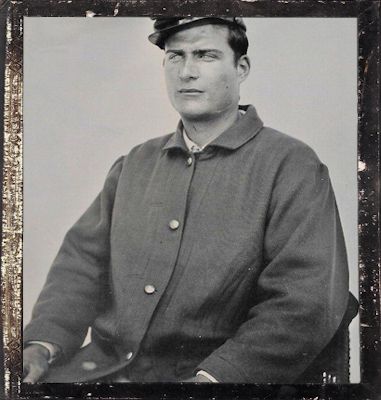 Private
Mark Schmidt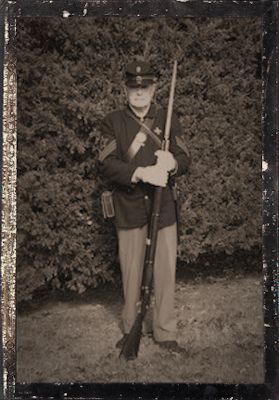 William Atkins
Ordnance Sgt.
real name
William Hohnhorst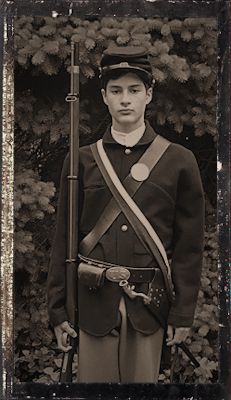 Private
Daniel Margolis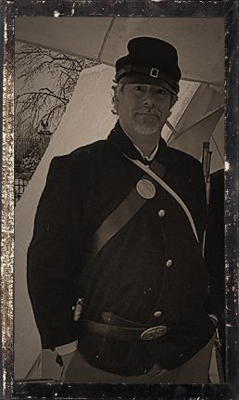 Private
Commissary Sgt.
Paul Brinkman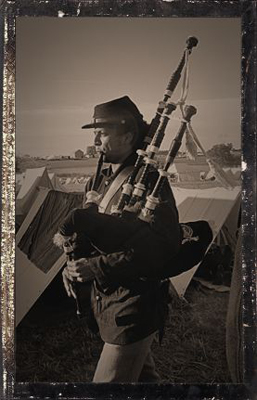 Private
Alexio Barboza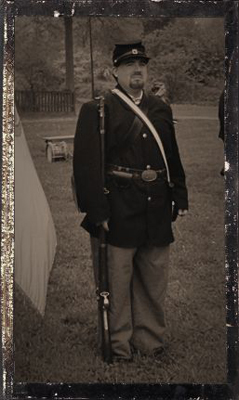 Private
Greg Frank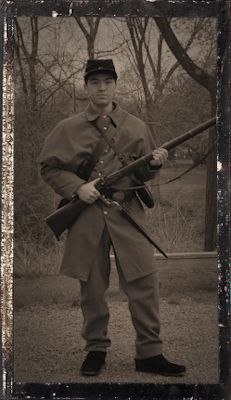 Private
Gavin Murdock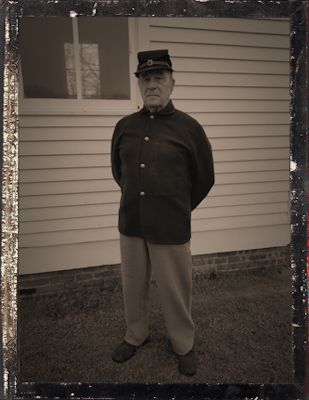 Commissary
James Cuzzo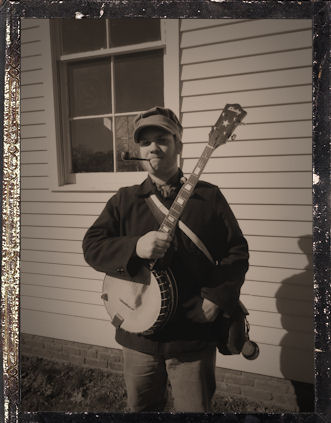 Musician & Commissary
Ambrose Arnold
real name
Max Rowland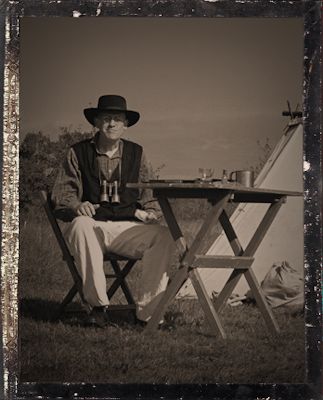 War Correspondent
Kevin O'Malley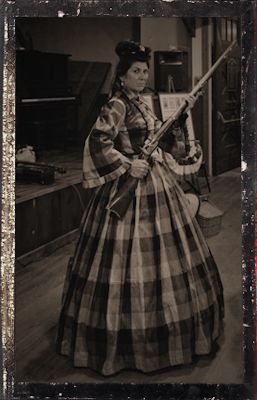 Nurse
Janet Allen
During the Civil War new recruits entering the ranks were often called 'Fresh Fish' and had to earn the respect of their comrades by 'Seeing the Elephant' meaning honorably fighting in battle. Once a new member passes one year on probation the fishy reference cease and with a favorable vote into our Company they can be called an 'Old Salt', 'Veteran', or at least some upright walking land animal (two or four footed)
Andy Atkinson
Benjamin Atkinson
Colin Hoeltz